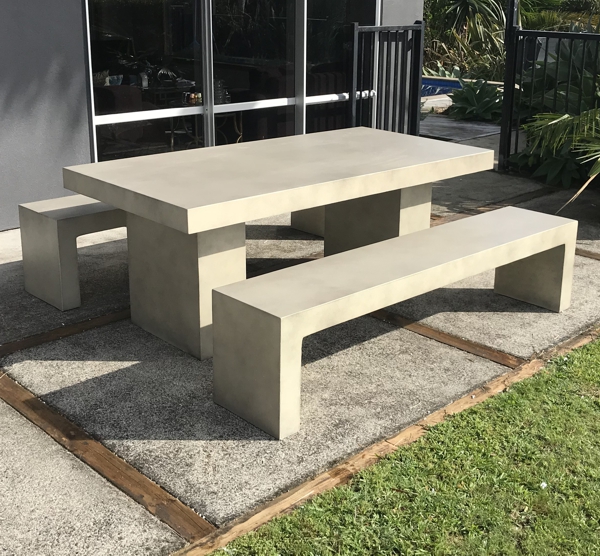 The GRC (Glassfibre Reinforced Concrete) Table & Bench Set is a stunning contemporary outdoor furniture set that will stand the test of time.
It is lightweight compared to solid concrete. The sturdy set is constructed from super strong glassfibre reinforced concrete and weighs approximately 200kg. The set comes with a gloss seal to reduce likelihood of staining (regular sealing recommended).
Table measures 2000mm L x 1000mm W x 770mm H (approx weight 110kg)
Benchseats (two) measure 1800m L x 400mm W x 470mm H each (approx weight 43kg each)
Colour is as shown in photo
Order yours today for only $2,750 including gst - in stock now.